What's up everybody it's Alex sung your new home know it all. I know I haven't been online in a long time and I promise you I'm going to be doing some more home tours coming up really soon. Real Estate has been incredibly crazy lately! I mean you know, I've only had time to kind of come on here and tell everybody about the inventory homes that I have for sale and maybe showcase a home here and there, post up some kind of memes and things of that nature right.
When I have time and when I'm driving around, commuting from one property to property or going home, coming to work, I have time to listen to other real estate gurus podcasts shows. Stuff like that! I've been listening to a lot of stuff lately and I know you have been too you've been listening to them saying that the housing boom is over.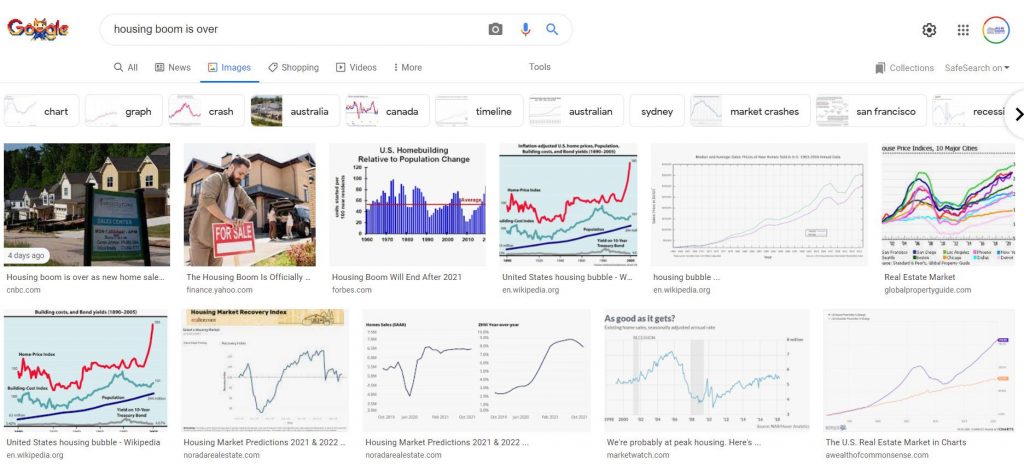 I don't think so. You know the housing boom is not over and here's why.
I know I'm going against the grain I'm going to get a lot of comments about this. You know, "what do you know Alex??" You know, I've just been in the business for a little bit. I did a little moving around here and I've been in the business for just a little bit right. I live and breathe this stuff, ask anyone. Anyways getting off that, the housing boom is not over here's a phrase you need to really get ingrained even though this is not the stock market buy the dip, buy the dip. So uh we've all watched those videos on real estate or and an investor person right so you stock isn't you know linear it has its ups and downs it has a city valley right um it has this change and then there's this phrase calling by the dip that way if you're if you're only you know buying and you want it to go up um which what real estate is all about right you want to buy and get in and hopefully it goes up right now hopefully because look at these numbers folks look at these numbers right you know all these individuals are saying oh you're you know the prices are heading down uh sales are slowing and all this kind of stuff it's a dip it's a dip get in
while you can get in while you can it's not over right no you didn't miss the boat because you waited a little bit too long because take a look at this right if you look at some monthly supply year over year we haven't gone up, right.
And in case you haven't heard demand hasn't gone down ask your
friends forget all the gurus that are talking like the man has gone down I know people come to see me and call me every day about looking for a brand new home demand has not gone down and apparently NAR says the same thing, the national association of realtors says the same thing this is supply monthly supply year over year. I mean month over month, my apologies yeah month, it's not gone up, yeah we're barely
hanging in there and you know what builders building more homes than they ever did and they still can't keep up yes that's what the gurus aren't telling you right they're not telling you this because
they like spreading doom and gloom it's not doing good buy the dip. Get in now because it's going to continue. listen if you take a look at this right housing supply on a national level from 2020 to 2021
today I mean we're it's it hasn't gone up you know you're talking about four to four and a half homes you know for four and a half months of supply on the market in June. This time, last year today we're barely scraping three if we can make it hasn't gone up and people have been buying like free right, so where are we now right. what do you mean by buy on buy the dip? well okay so the median sales price take a look at this median sales price um year over year from 2020 June to now right look at the percentage change it's just gone up it was a little low and you got this low going on right now but the trajectory is only going up, right. you can probably take a look at years um you know way back and it's the same thing haven't gone down the medium price of existing homes right homes that are on the market right so um last year what between two and three hundred thousand now we're not we're barely at that mid 300 we're way over way over it's crazy I know it's crazy but it's what we got right so again by the dip sales percentage change year over year you see the dip right you see the dip it goes in uh around
February to uh 9.5 but then it can't it creeps up again so we take another dip all right we're taking
another dip but this is normal listen there is nothing wrong with the economy there's not
enough people for the jobs out there right employers are paying more than they ever were I get it we went through a pandemic but we're coming out of it hopefully as long as we all kind of mask up and making sure that we all get vaccinated by the way come on really you know we don't have time for this right anyways getting back to this I'm going to get off that branch um home sales it's a dip it's not a dive it's a dip so what happens when you're investing stocks whatever it is right you don't get in at the peak right you get in at the dip and ride the way back up yes I know right all from the new home know-it-all crazy listen folks it's what I believe do your own homework but if you look at it year
over year moving years past and really taking a broad look at the economy nothing is going wrong
nothing going wrong so why would we expect a dive a crash no we're not I expect by end of the year the prices are going back up may not be ginormous but they're going to be on a trajectory of normalcy and normalcy was we always go up anyways thanks again for tuning in. my name is Alex Sung your New Home Know It All. Please like comment share I'm sure to respond and uh you know even if you have a differing opinion, I get it right, we all can evaluate things and um come up with different answers that's why the world is the way it is, uh but I appreciate it all if you know somebody that's looking for a new home or need some help getting started I'm the guy you want to reach out to yep thanks a lot talk to you soon.